We all have the morning routines that we love. Some like to just sit with their coffee, some like to take a walk, some like to take a long shower, we all have our little enjoyments and it is these little things that make our mornings their best, but what happens if we cannot find time for them?
An attitude of gratitude
Waking up and saying thank you is a great way to start the day because the keen art of gratitude is saying that you are grateful for another wonderful day, and that is how your day shall be. It also encourages us to continue with gratitude throughout the day- like a habit, and there is so much to be grateful for! We can be grateful that there is food in the kitchen, hot water for a shower, coffee for us to enjoy, and whatever else we love. Whatever it is, sit with it, nurture it, if only for a few minutes, and say thank you for it.
A morning meditation
Using your morning to meditate is the best time for some as it puts the mind to rest for a while in order to assure the day runs smoothly for us. Of course, we have just been to sleep and so naturally we have released some resistance, but meditating is a little different because we are releasing resistance deliberately. We are learning to control our mind and thoughts and the better we get at this, the more we can hear our source.
For some, the best way for them to start the day is walking the dog, going to the gym, or going for a jog. Exercise is a great day to get that morning pump and it will make us feel good throughout the day. Some, like experiencing the world and nature. There is certainly something to be said for stepping outside amongst the leaves and the trees and feeling God's creation around us. Of course, yoga is on the list too. I know many people who never go anywhere until they have done their morning yoga, it is definitely a way to rest your thoughts for a while.
What do you love the most?
It is so important to make time for what we enjoy, even if we have a busy job to get to, it is all so worth it in the end. When we do this, it sets our energy at a good level and allows us to continue our day blissfully. These morning memories are also there as a great cloud of positivity that we can pluck out of the sky and lay with when the day gets heavy. By starting the day by following our bliss, we will continue to have a day full of inspiration and guidance which we will see and hear more clearly. Our day will feel more divine, it will set our frequency high and allow us to keep that smile going.
Featured Video: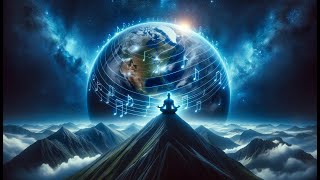 HEALING EARTH – Give Balance Back to Health – Music for Mind, Body & Spirit
Relaxing, soothing, and revitalizing, the Healing Earth music track is embedded with the binaural beat and isochronic tones healing frequencies that can aid you to achieve overall balance, harmony, and tranquility, which are much needed for the mind, body, emotions, and spirit. Listen once a day, ideal while you sleep, This track contains the carrier frequency of the Earth.
We recommend our partner SleepPhones, as the highest quality and most comfortable headphones to use while sleeping and listening to our music. Wired and Wireless options are available:
Get $5 off when you use the special "BPM5" Discount Code